Main content
ILA alumna and IDEAS Fellow Bria Goeller 19C goes viral
---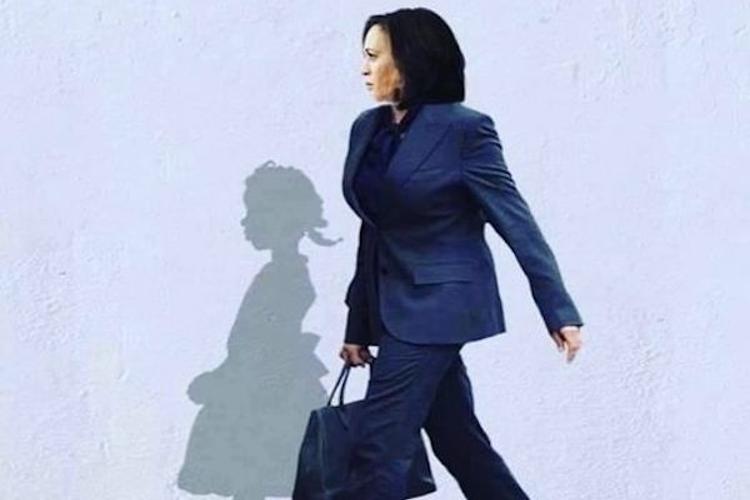 On Saturday, November 7, 2020, ILA alumna Bria Goeller 19C posted an illustration of Vice President-elect Kamala Harris casting a shadow of Ruby Bridges from artist Norman Rockwell's 1964 The Problem We All Live.
The image went viral and was reposted on Instagram by Ruby Bridges herself who wrote,
I am Honored to be a part of this path and Grateful to stand alongside you, Together with Our fellow Americans, as we step into this Next Chapter of American History!"
The illustration parallels two trailblazers in American history. Bridges was the first Black student to integrate an elementary school in the South in November 1960. In January 2021, Harris will be the first woman to hold the office of Vice President. She will also be the first Black Vice President and Vice President of South Asian descent.
Bria Goeller graduated from Emory College as an Interdisciplinary Studies major and IDEAS Fellow in the Fall of 2019. She is currently based in San Francisco. Prints and other merchandise featuring the illustartion will be available through Good Trubble (WTF America), a political satirical design company.