Main content
IDEAS Week 2021: Innovating the Arts
---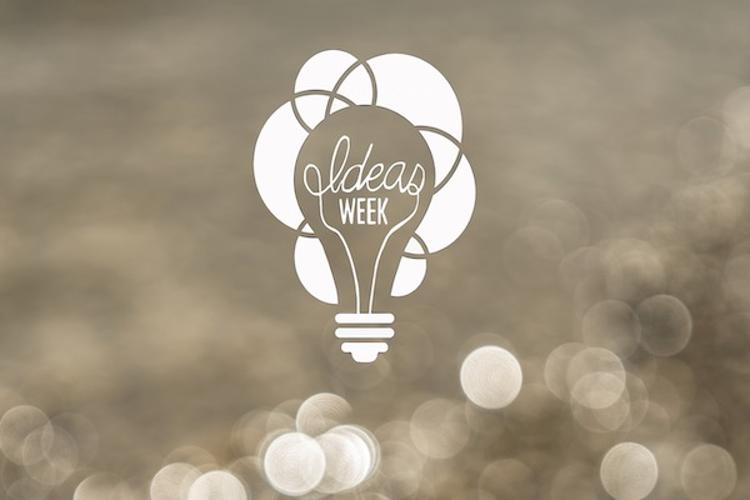 During the week of February 19-26, the IDEAS Fellowship celebrated its third annual IDEAS Week 2021, a (virtual!) exploration of the liberal arts through speakers, research presentations, and other events. Overall, it was a wonderful week highlighted by active community participation, excitement, and important conversations.

On Friday, February 19th, the Fellowship hosted its annual Open Lunch, an opportunity for fellows, faculty, prospective fellows, and members of the broader Emory community to come together and discuss critical topics. This year, the Open Lunch focused on inclusivity in the arts and the importance of cultivating and maintaining diversity in the field. Participants shared their thoughts, feelings, and perspectives on these topics and much more.

On Monday, February 22, Dr. Fahamu Pecou and Doug Shipman gave the annual IDEAS Week Keynote address. They discussed the importance of social justice, inclusivity in the arts, and maintaining a variety of diverse perspectives in every art form. Pecou is an alum of Emory's ILA. Shipman is the founder and CEO of the National Center for Civil and Human Rights. They both shared personal stories about their experiences with life-changing art. The broader community shared their stories as well.

Finally, on Tuesday, February 23, the Fellowship hosted its second annual Da Vinci Talks, a series of research presentations by three seniors who have an interdisciplinary academic focus to present their current research. Dominic Lal, Camen Baden, and Carissa Martin presented on a variety of topics, from accessibility in media portrayals to the Greek novel. We covered a lot of ground. Carmen Baden was our lucky winner. She was chosen as the audience's "fan-favorite" at the end of the presentations.

While we all wish IDEAS Week could have been in person this year, the celebration still provided the Emory community with a lovely chance to engage in and experience the liberal arts first-hand. The week encouraged students, faculty, and others to think critically about the intersections of social justice and art. We hope that it serves as a catalyst for further discussion, engagement, and progress.