Main content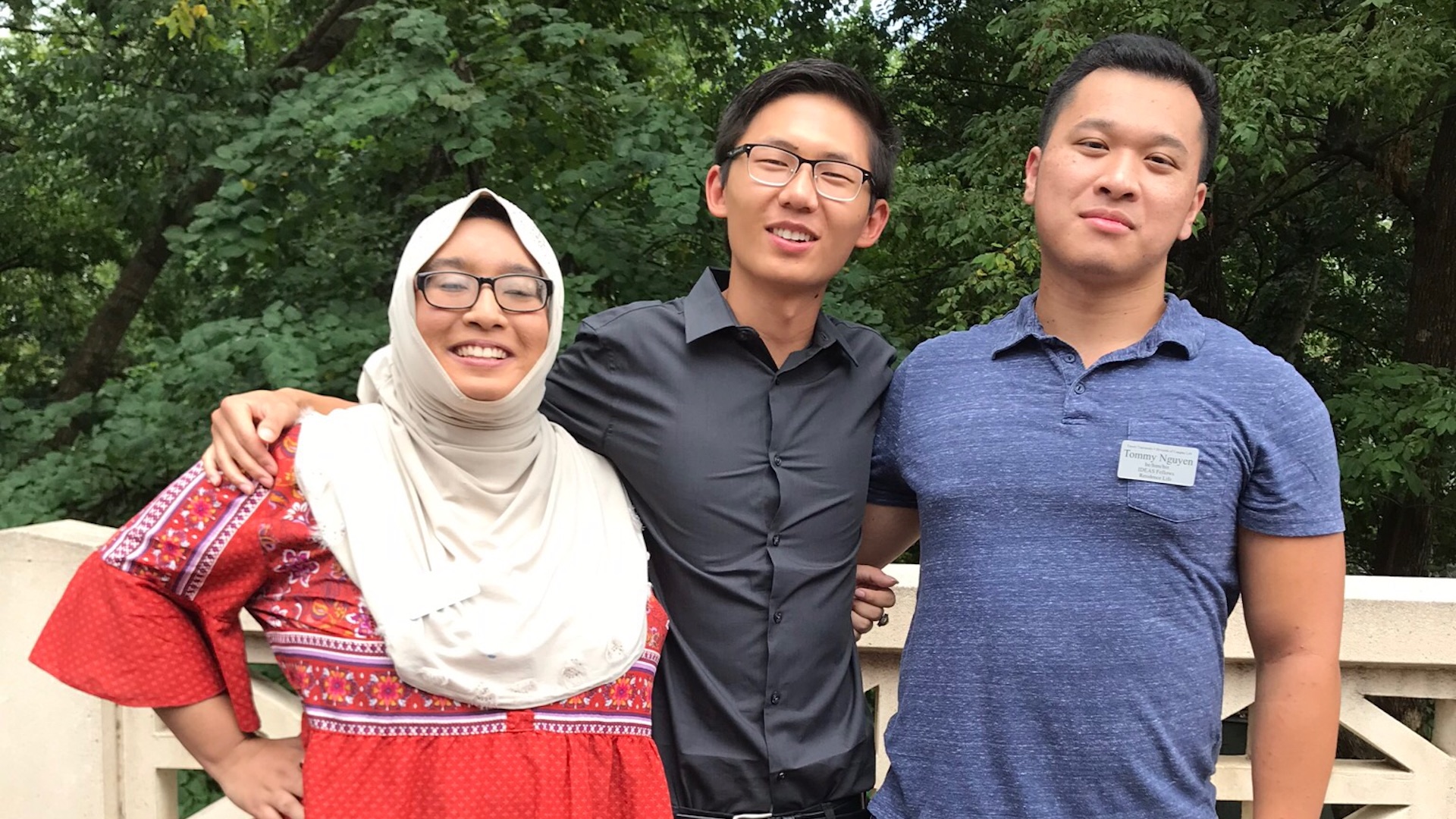 Fellows In Residence
---
Two IDEAS fellows live in Turman Residential Hall, whose First Year Experience theme is the liberal arts. Fellows serve as academic advisors and help students think about how to make their liberal arts experience more coherent. IDEAS Fellows program events in and outside of the residence hall, connecting students to different resources on campus. Fellows also offer academic advising hours during enrollment periods.
It has been a very transformative experience serving as an IF in Turman Hall. The position serves as a bridge between Residence Life and the IDEAS Fellowship, and allows first-years to truly connect with the liberal arts and the concept of interdisciplinarity. I genuinely enjoyed being a mentor to residents, and together we had the opportunity to grow and learn from one another on this immersive theme floor through programming, off-campus excursions, and deep, late-night conversations. -- Tommy Nguyen 21C
This year's advisers, Lydia Abedeen and Tommy Nguyen, have organized several events for Turman residents, many of which are also open to all students.
The Last Lecture with Dr. Arri Eisen
Weekly story circles
Trip to Oxford to engage with Emory's original liberal arts roots
Reflection Circle